Facilities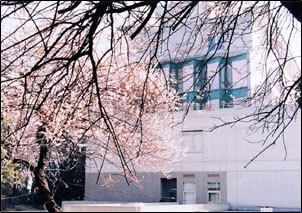 A seasonal view of the Graduate School building
The building of the Graduate School was constructed in two phases, completed in 1995 and 1998 respectively. An extension of the building accomodating the library was completed in 2006, bringing the total surface to approximately 11,500 sq.m. The building offers an optimal research environment for both faculty and graduate students, while offering at the same time sufficient teaching and administrative space. The building was conceived with the aim of enhancing scientific exchange, by facilitating communication between the members of the graduate school as well as visitors to the institute, whereby making it ideally suited for the establishment of a research centre of excellence.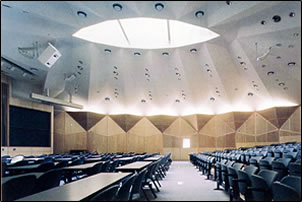 The main auditorium (approx. 300 seats)
Worthy of note are :

- the extended library space with ample storage facilities, allowing the collection to expand at the present rate of approximately 2500 new volumes and 500 current journal titles a year.

- ample joint research, communication or discussion space, in particular the common room.

- the on-site conference facilities as well as suitable office space for visitors and international students.

- extended administrative and meeting space.

- a modern and flexible network set-up.

- a fully equipped IT studio, needed for the development of the Graduate School's video archive and of a (planned) international mathematics communication center.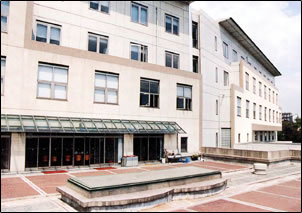 Terrace view of the common room
The Library is located in the west wing of the building and houses a collection of approximately 160,000 books and more than 1700 journal titles. It offers up-to-date search facilities through The University of Tokyo Online Catalog (OPAC) and several subject specific databases such as MathSciNet and ZentralblattMATH.
Library opening hours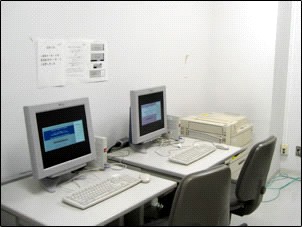 The Graduate School is equipped with a modern and flexible network, offering high-speed internet access in every room. Terminal and printer rooms are available on every floor. The basic server system underlying the network also hosts the electronic journal archive of the graduate school, as well as its video archive. This archive consists of footage of selected seminars, lectures and conferences that took place at the Graduate School.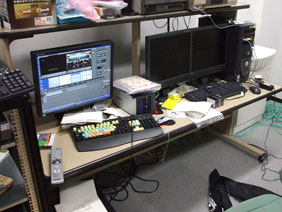 Several conference and lecture rooms are equipped with video cameras and microphones and there is an on-site, full-featured IT studio. Video editing is performed on a nonlinear video editing system and there is sufficient server and network capacity for video sharing and streaming.